TECHMETA ENGINEERING PARTICIPATED TO THE IIW2022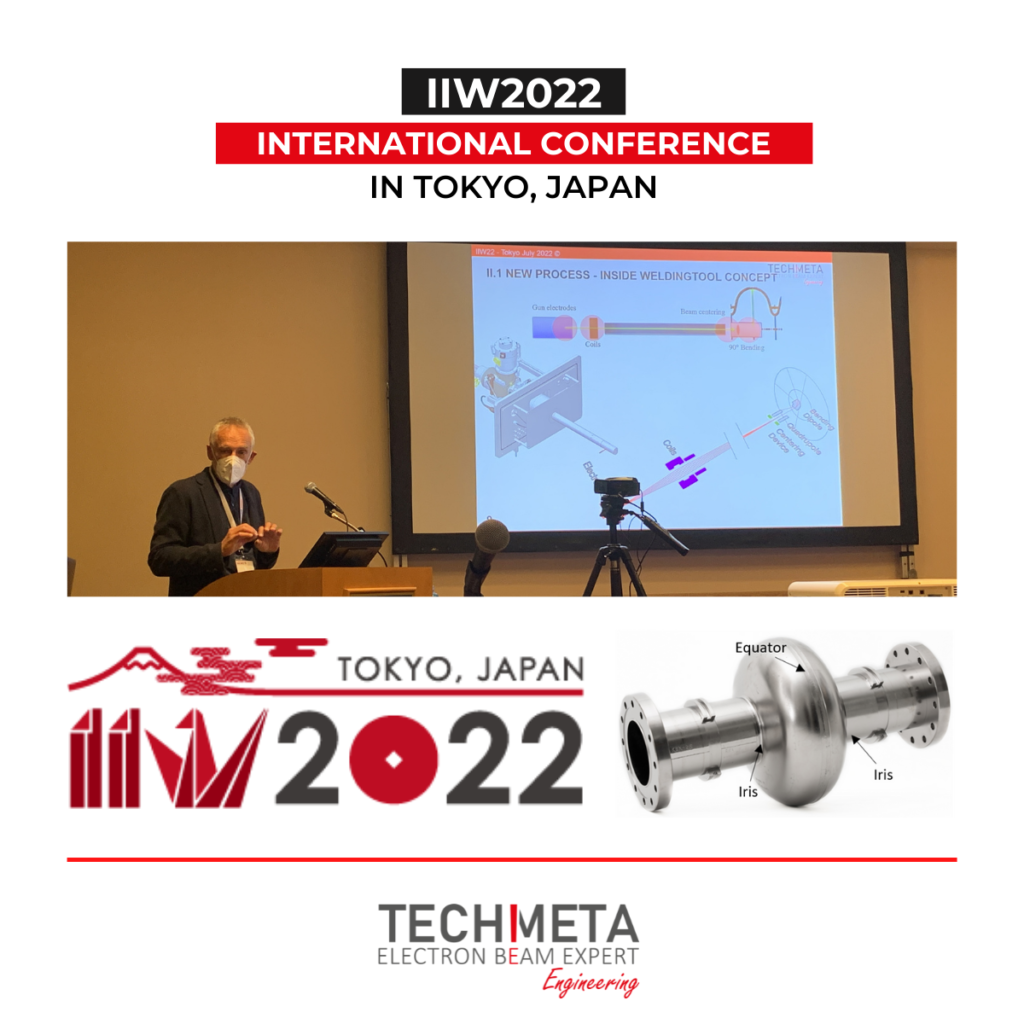 ➡️TECHMETA Engineering presented a new electron beam welding technique to weld Niobium SCRF cavities from the inside for optimal cavity performance.
The welding technique has been developped in collaboration with KEK, High Energy Accelerator Research Organisation, situated at Tsukuba, Japan.
In this technique an electron beam is used to weld the cavity from the inside. A specially designed small diameter beam-deflector system, TechBend, allows the introduction of the electron beam inside the cavity.
➡️ Another development, TechScan®, permits the analysis of the energy distribution in the beam at the exact weld seam position. The control of the outcoming electron beam permits welds at small and medium diameter weld seams in a reproducible way.
Our inside welding tool, TechBend®, has been used for the inside welding of a single cell 1.3GHz SCRF cavity. The beam analysis performed by TechScan showed complete accordance between the realised weld beads and the beamshape and density distribution.
➡️The cavity performance, as measured by KEK in a vertical cryo test stand, was well above the specifications of the futur Intenational Linear Collider (ILC).
TechScan®, the modified beam analyser system, permits the quality assurance of the inside welding tool parameters given by TechBend®, and permits an industrial approach to SCRF cavity manufacturing.
🤝The association of both tools opens a new road to the manufacturing of 1.3GHz cavities.