RETROFIT, electron-beam welding machine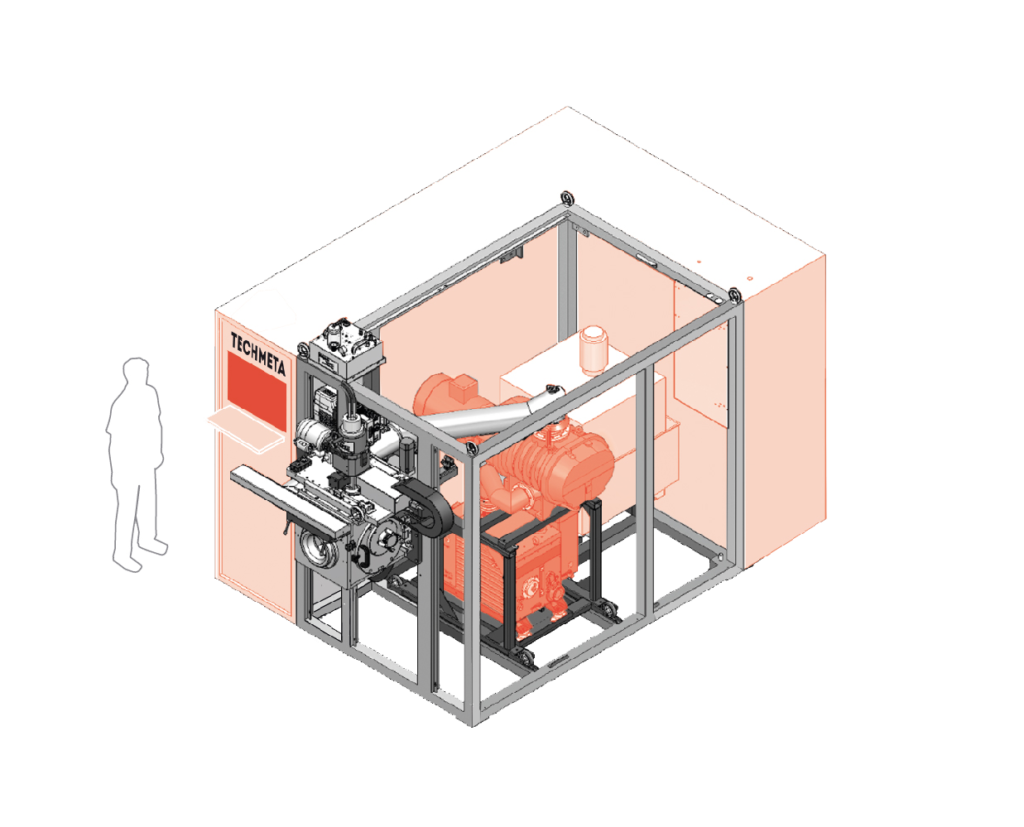 What is retrofitting?
Retrofitting means renovating your electron-beam welding machine to meet the new applicable standards, the equipment obsolescence constraints, and/or to modernise your equipment, while minimising your investments and equipment downtime… to give your EBW machine a new lease of life.
Retrofitting:
TECHMETA ENGINEERING's unique know-how
For the last 40 years, Techmeta-Engineering has monitored machines based on their serial numbers, analysis of after-sales interventions and processing of Hotline information in order to help our customers upgrade their welding machines.
We propose retrofitting services for TECHMETA-Engineering machines, irrespective of the commissioning date.
Through our knowledge of EB technology, we can also propose retrofitting services for equipment produced by other EB machine manufacturers.
Control/command
(PLC/MMI/OS with optimised vision)
High-voltage generator
for the electron gun
Electron gun
and vision system
Numerical control
managing the welding programmes
Electron gun pumping systems
and/or welding chamber
System for recording
welding parameters for quality control
Detection of the joint plane
and automatic positioning of the axes
Beam analysis and characterisation
(Techscan system patented by Techmeta-Engineering)
Addition of fusible materials
for build-up/repair of welded parts
Depending on the extent of the Retrofit, the work can be carried out:
Directly on the customer site
In Techmeta-Engineering premises
Advantages of the Retrofit solution:
Reduced cost to obtain a machine technically "right up to date"
No requalification of welding parameters for the Techmeta-Engineering machines.
For a Techmeta-Engineering machine, the operator quickly adapts to the retrofitted machine, especially since the operating modes are compatible with those previously used,
Lower consumption through the use of new technologies (motors, pumps, etc.)
We propose customised retrofitting offers to meet your requirements as closely as possible.
No limit to your imagination
We design and manufacture the machine
that best fits with your welding needs
Feel free to question us.